If you have have been using our site docs.loriot.io, you may have noticed some big changes.
Changes that we hope have improved the layout, content and quick access to valuable guides and documentation.
The landing page at docs.loriot.io now acts as a gateway to the documentation of all the solutions we have released, including our carrier-grade LoRaWAN Network Server, the recently release Log Analyser and our updated Advanced Network Ranger.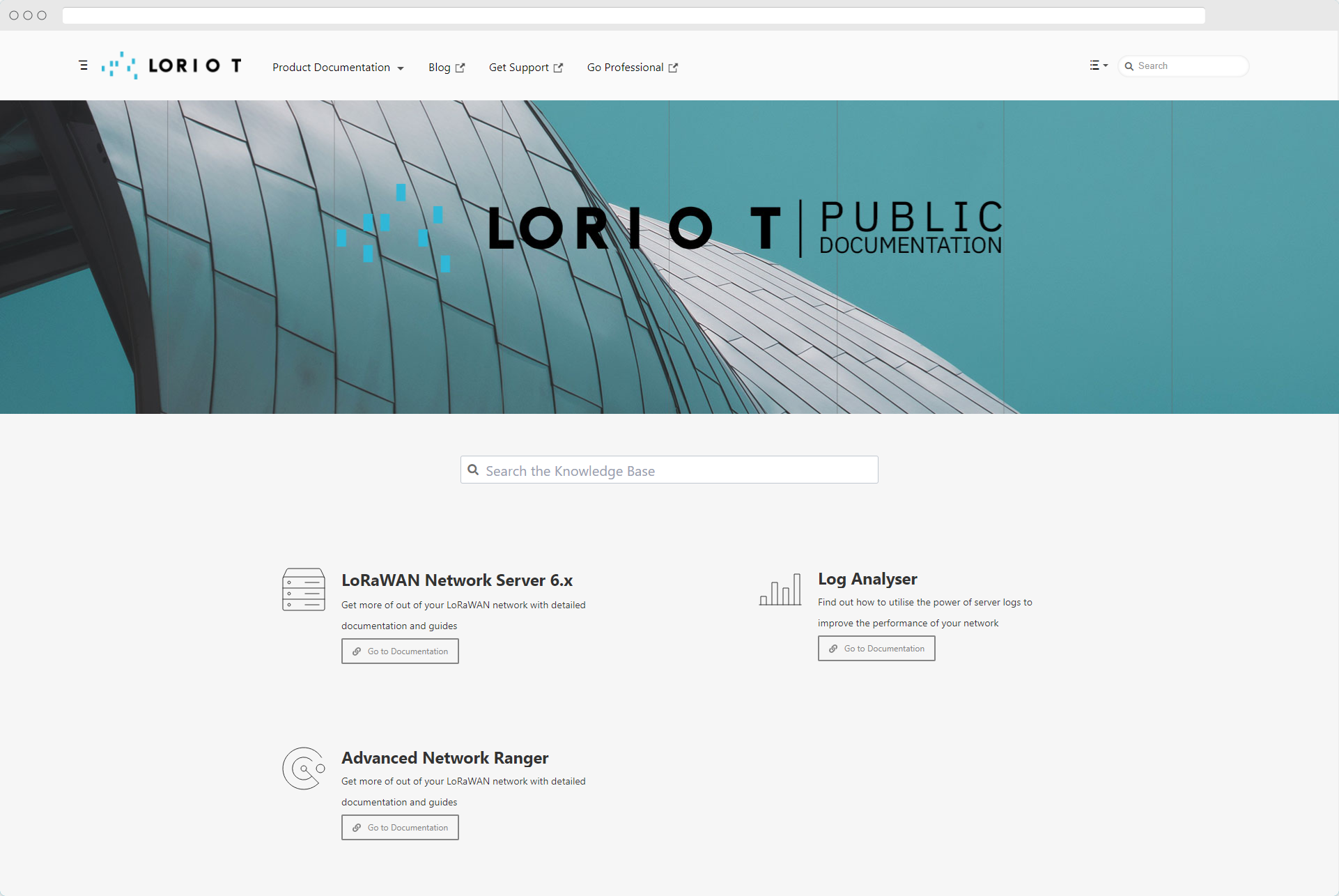 As our core product, our LoRaWAN Network Server version 6.x contains the bulk of our documentation and it may be worth highlighting a few key pages worth exploring.
If you are new to our platform and looking for support to get started, or just looking to improve your familiarity with its features, pages within User Resources is where to begin.
Connecting your first LoRaWAN® gateway and devices is typically the first actions to take and the Network and Application sections will get you going. If you have a specific gateway model to connect, you can refer to our LoRaWAN® Gateway Guides which include all the models supported by our best in class LoRaWAN® Packet Forwarder/Gateway Software.