2020 is being a different year, no doubt about that. And even though we haven't been able to come together as much as we would have wanted, we all have found alternative ways to stay in touch with our people and our network of contacts.
Last Thursday I hosted LORIOT Business Connect Smart - City Edition, the first of a series of virtual events where our customers had the chance to get to know a selection of use cases brought up by 5 Solution Providers coming from the LoRaWAN ecosystem.
And it was a real success!

We had people from České Radiokomunikace (CRA) and Antenna Hungaria joining from the Czech Republic and Hungary, SENS from Austria, representatives from the swiss Smart Cities of Basel and Zug as well as Comms365 and Count+Care representing the Hertfordshire County and the German city of Darmstadt respectively.
Thank you very much for accepting our invitation as well as the kind words and positive feedback we have got from you.


Solution Providers did an incredible job pitching their use cases and answering the questions asked by the attendees, which led to very interesting discussions and possible business connections. They all highlighted the power of their business cases and how they can have a positive impact in Smart City scenarios.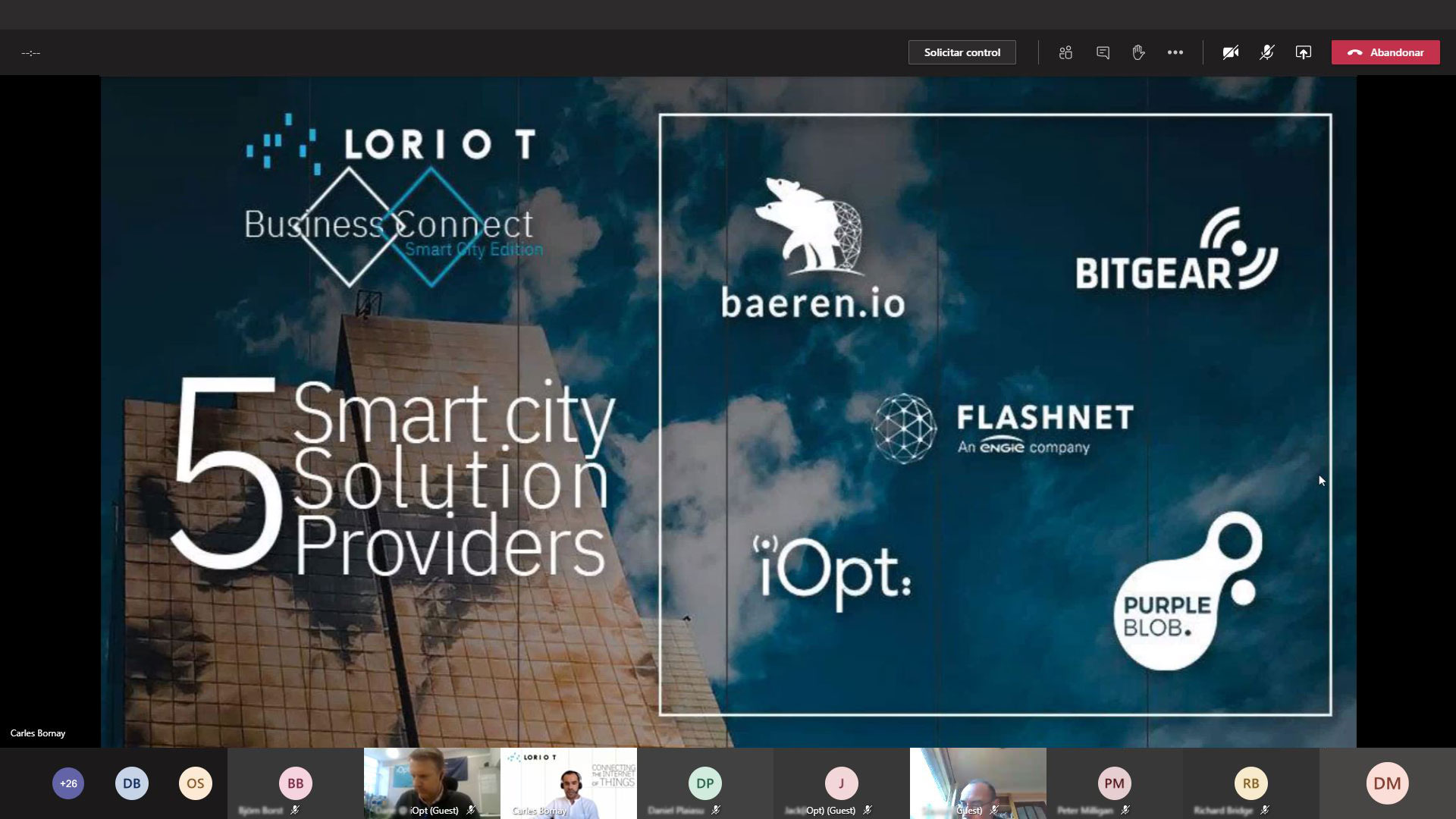 The UN estimates that 55% of people live in urban areas and it is expected that by 2050, nearly 7 of 10 people in the world will live in cities. More and more every day Municipalities, Telecommunications Providers and Utility Companies rely on IoT to innovate and enhance their business processes together with contributing to a more sustainable environment.

Smart cities play an essential role in tackling climate change and establishing innovative urban ecosystems that match citizen's needs and grow sustainably. Therefore, it is our job and mission to help our customers find the right solutions and use cases that allow them to operate in a more efficient way improving services to citizens and businesses.
We are already planning to host another edition with new solutions and use cases so keep an eye on us, you won't want to miss out!

Once again, congratulations to the Solution Providers on the success of their presentations:

It was a pleasure for me to moderate the event representing the LORIOT Team and to witness the business potential of creating a virtual environment for partners and customers to join and connect in a private and exclusive atmosphere. The high quality of the solutions that were pitched and the professionality of both the presenters and the attendees made it a great experience also for me in what was my first time moderating this kind of encounter.
Absolutely worth the time and work to prepare the event and to get to know such talented colleagues. I thank the LORIOT family for the great support I was given since the first moment I shared the idea with them. I wanted this first "experiment" to be successful and valuable for all the participants. I spent time and energies taking care of the smallest details and I'm extremely proud of the result. I learnt a lot and I'm really looking forward to the next ones willing to move the bar higher and higher.

In case you do have a wish or a question, contact me on Twitter, Linkedin, or send an email to carles@loriot.io

Let's stay in touch!