After the investment by WIKA Group early this year we entered in a new phase and have been experiencing a fast growth. The size of the team increased significantly from 24 to 33 people and, being located in 3 big cities, some of the new people hadn't had the chance to meet in person with the rest of the team.
This was one of the reasons we decided to organise a day dedicated to our all our people. A day to celebrate our #LORIOTFamily and to thank each and every one for the commitment and passion that allowed us to get where we are now.

Having the whole team together proved to be the ideal opportunity to go beyond due celebration.
An engine, like a team, works well when all its components are aligned and interact smoothly with each other. Without friction.
We believe that this occurs when a team shares values and goals. When everyone is fully aware of their role in achieving them and who they can rely on in doing so.

Our celebration day was therefore the perfect time to reinforce our values and corporate culture (and evolve those to the next level), to ally the team on our short and long term goals, and to create the common base on which we can continue to build our success. As a company and as individuals.

In order to combine the two sides to this offsite event, we planned many activities and decided to divide them into three separate categories, each with its own dedicated time:
Morning - Keynote Session
Afternoon - Team Building Session
Evening - Celebration
An engine, like a team, works well when all its components are aligned and interact smoothly with each other. Without friction. We believe that this occurs when a team shares values and goals.
click to tweet.
Part 1: The Morning - Keynote Session
After a welcome and hearty breakfast, the morning was dedicated to a presentation session.

Our CEO & co-founder, Julian, opened the session talking about our history, including some curious anecdotes. The newest members of the team were thus able to discover the company's first steps. Julian went on to talk about our current positioning and the challenges that await us in the near future. Challenges that we will not face alone.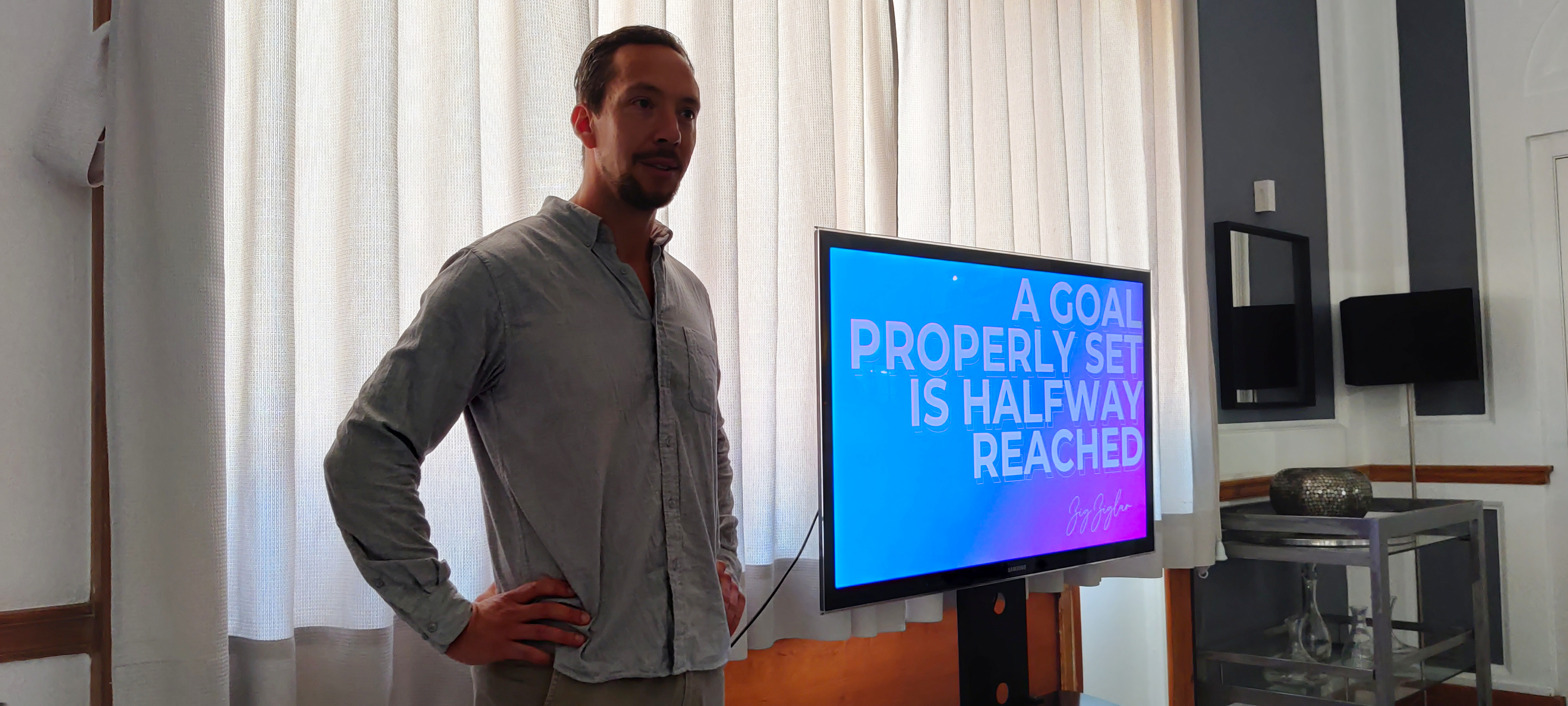 At our side along this journey we have WIKA, investor and strategic partner, and our advisors. One of the advisors, Sascha Graf, took the floor after Julian, and his speech, which was both entertaining and interesting, was a presentation of his background, highlighting the areas of experience and skills that he brings to the team.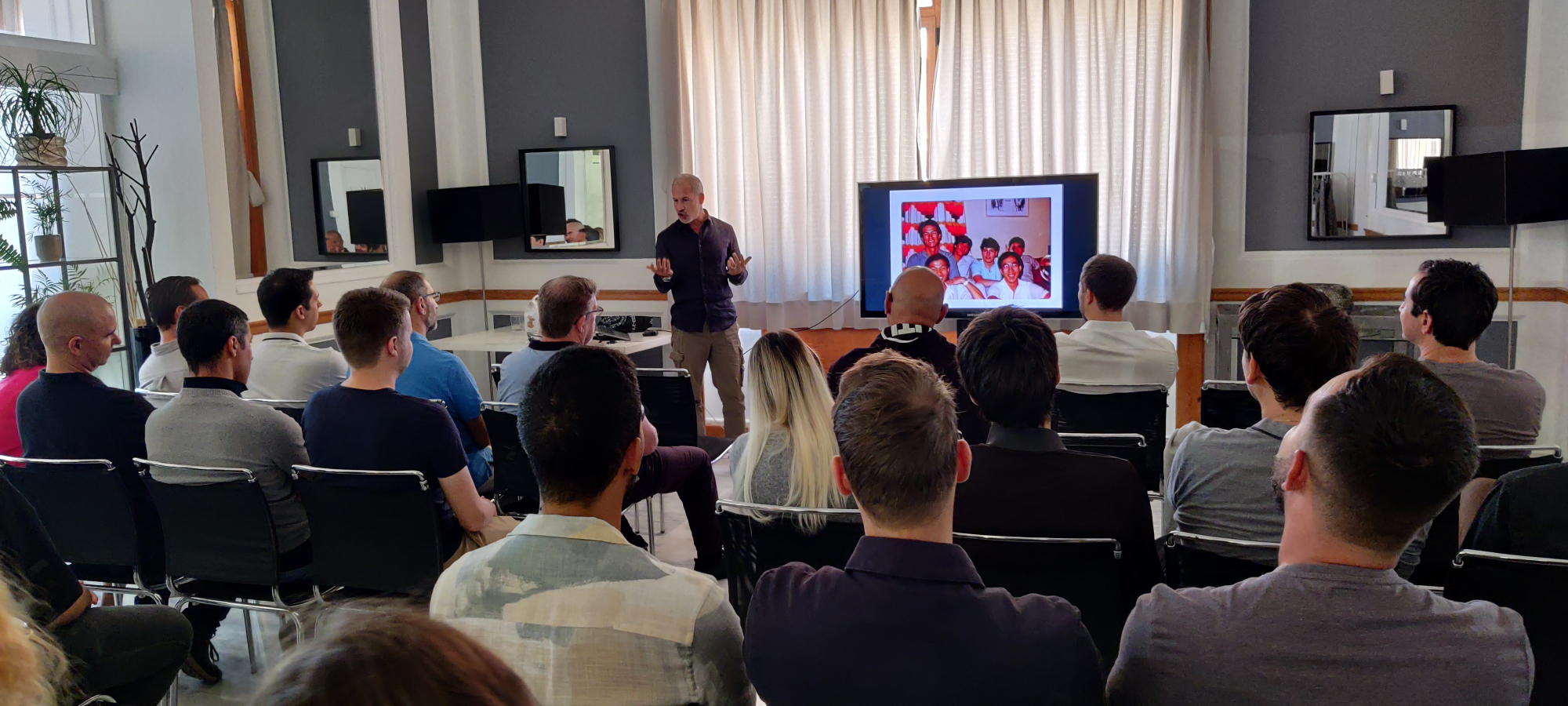 After Sascha it was the turn of Uwe Scherf, representing the WIKA delegation, who were guests at the event. Uwe wanted to highlight the great complementarity of LORIOT and WIKA and the strategy through which, together, we can transform the world of Industrial IoT. His speech was extremely useful for our development team because it offered an insight into our go-to-market strategy and the value we intend to bring to our customers.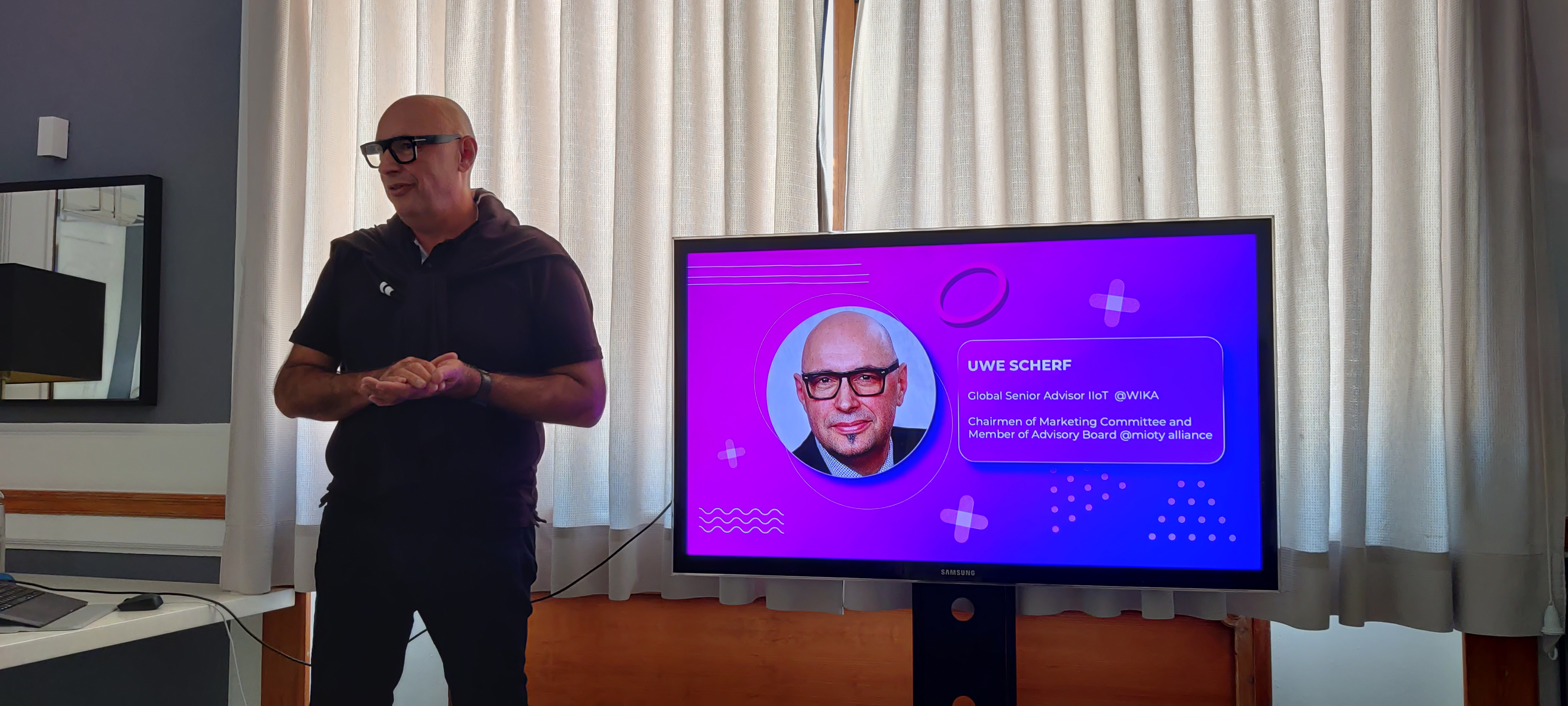 Yannik, our Chief Strategy Officer, started from the values that unite us and offered a view of how our corporate culture evolved towards what we now call our Growth Mindset, an approach that's based on our values and oriented towards tangible goals. He talked about how the goals are perfectly outlined in our new mission statement and how they underline the change of pace and the new phase we are in. He redefined our evolution from a connectivity-oriented company to a value-oriented one.

Yannik also wanted to point out the long-term strategic goals that he has already been working on since his return to LORIOT only three months ago. A north star that clearly charts the path we are going to follow in the future.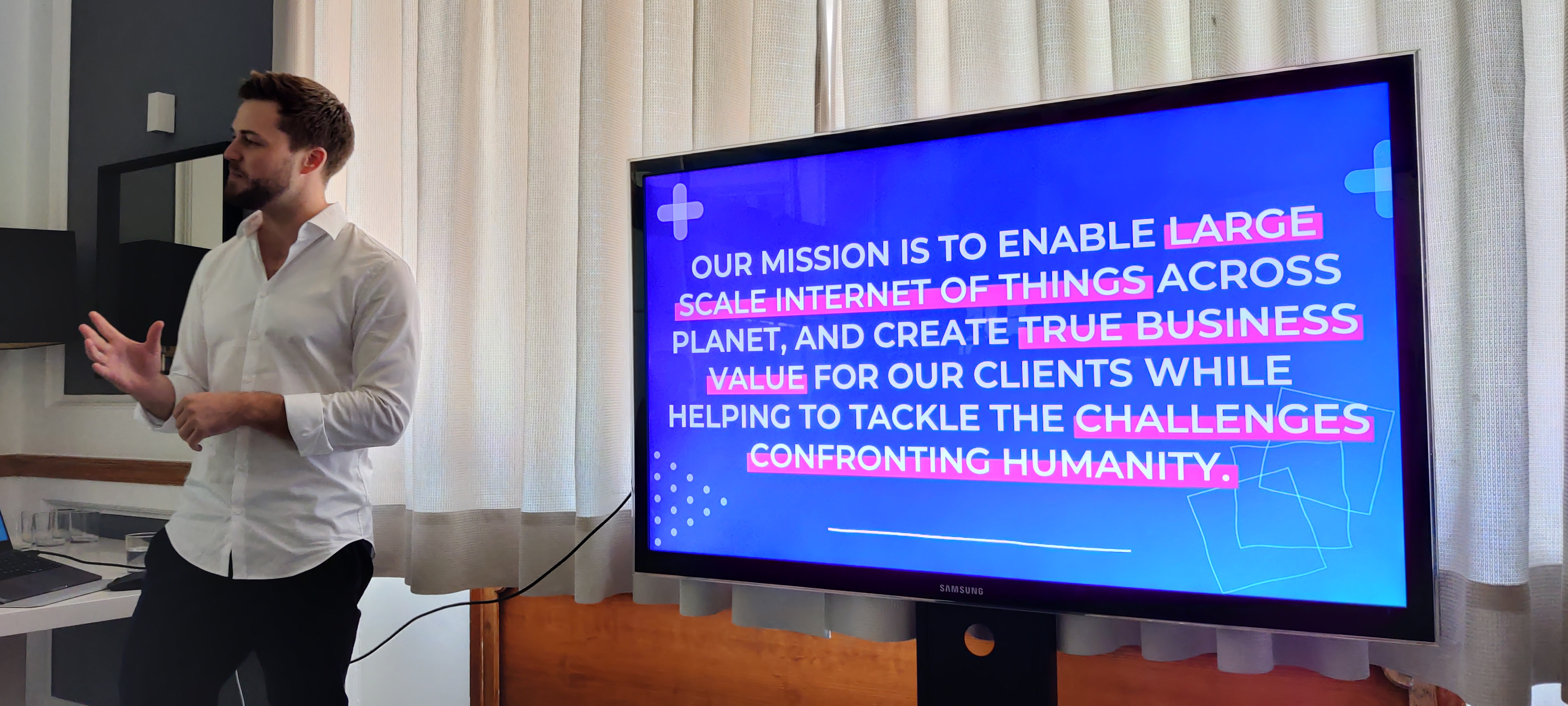 It was my turn to close the morning session by talking about how at LORIOT we want to empower each person to give the best of themselves, beyond their professional role and tasks, and how the growth of the company must go hand in hand with the professional growth of each individual. Together with the entire management, we are providing tools available to everyone for this very purpose.

I also had the pleasure of announcing a small sustainability initiative of which I am particularly proud of. In fact, we have decided to plant on behalf of each of our people 100 trees in Madacascar and to include the same gift in our welcome kit for all future employees. Today we have already planted a small forest of 5000 trees on 1.46 hectares, our wish is to see this forest multiply over the years.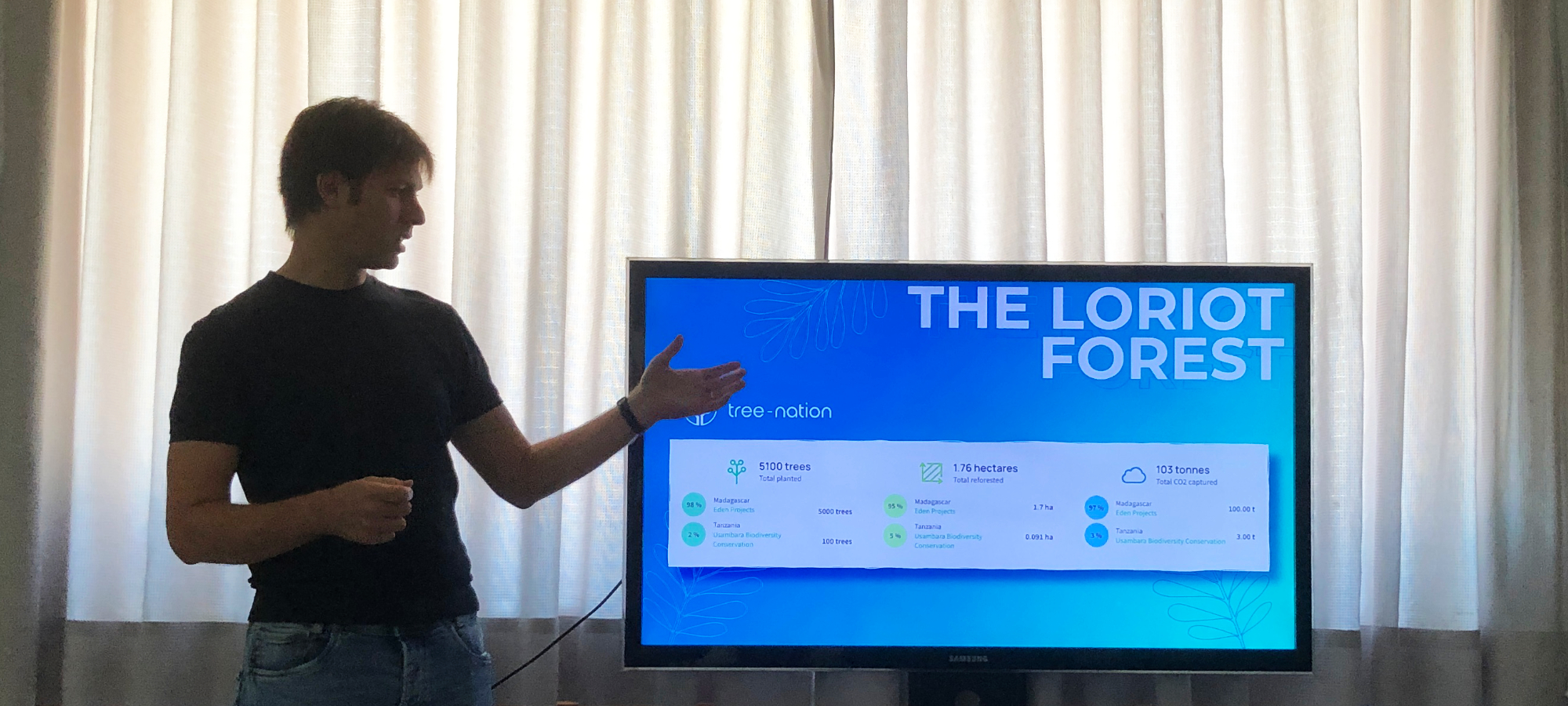 Part 2: The Afternoon - Team Building Session
The afternoon was equally as intense. A beautiful location just outside Valencia was the setting for fun activities through which we reinforced some elements that we consider important in our daily work.

Creativity, together with our know-how, helps us imagine the future of IoT and offer the best solutions to our customers' needs.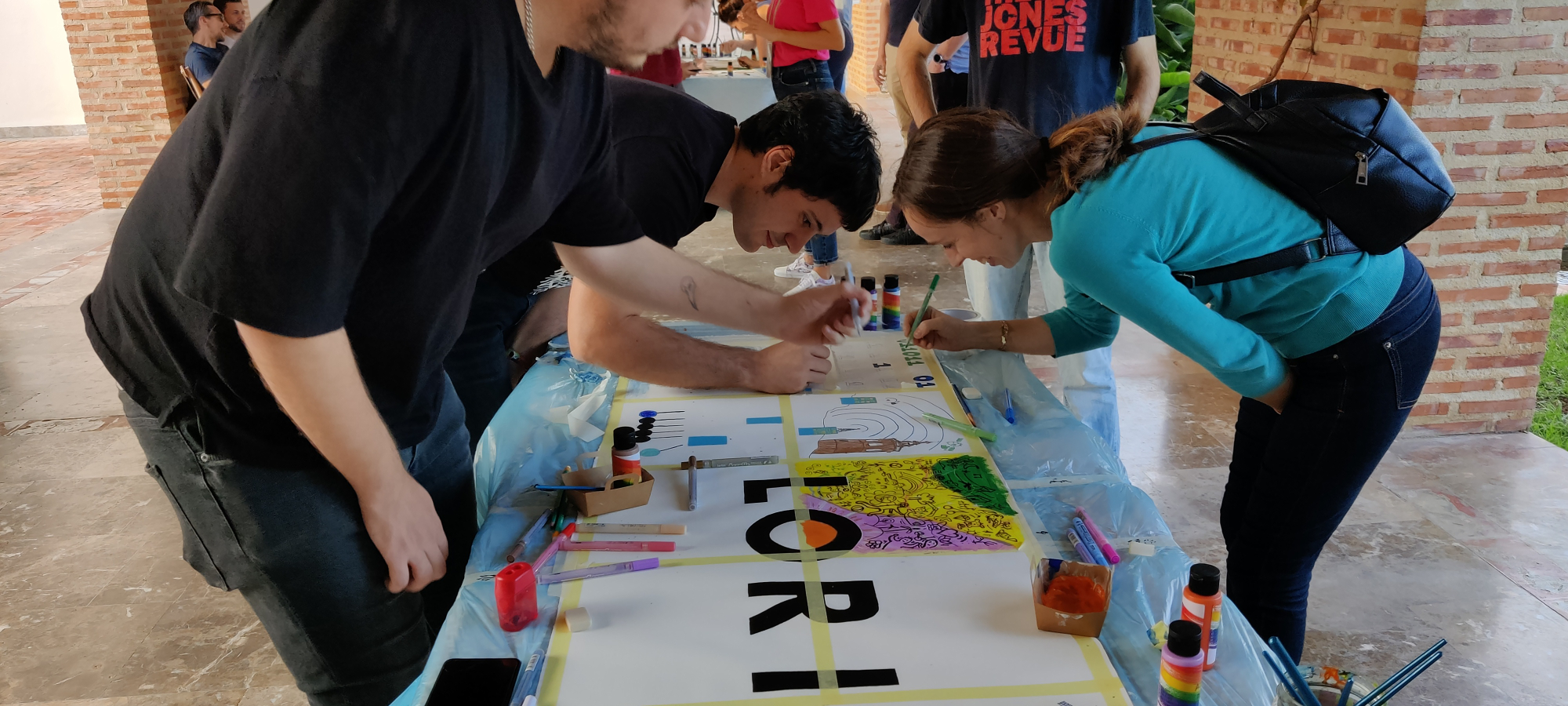 Focus and determination enable us to achieve our goals despite mistakes or failures along the way.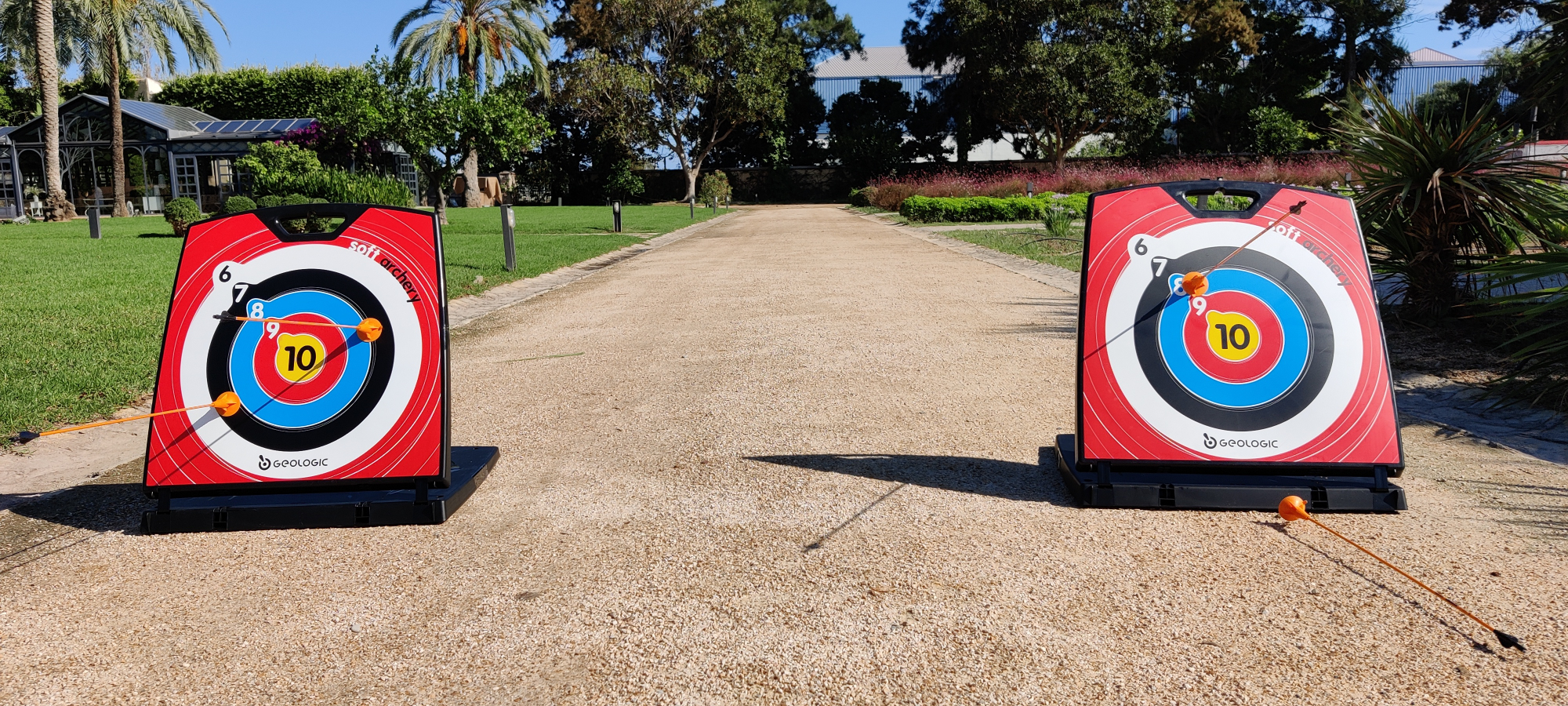 Teamwork is what allows us to turn individual efforts into value to our company and customers. Cooking together (and consuming the results of our efforts) is the perfect metaphor for this.

And so is the IoT industry. Data, like the simple ingredients in paella, is collected and transformed into information and thus into what we call the Triple Impact of IoT. Economic, Social and Environmental value.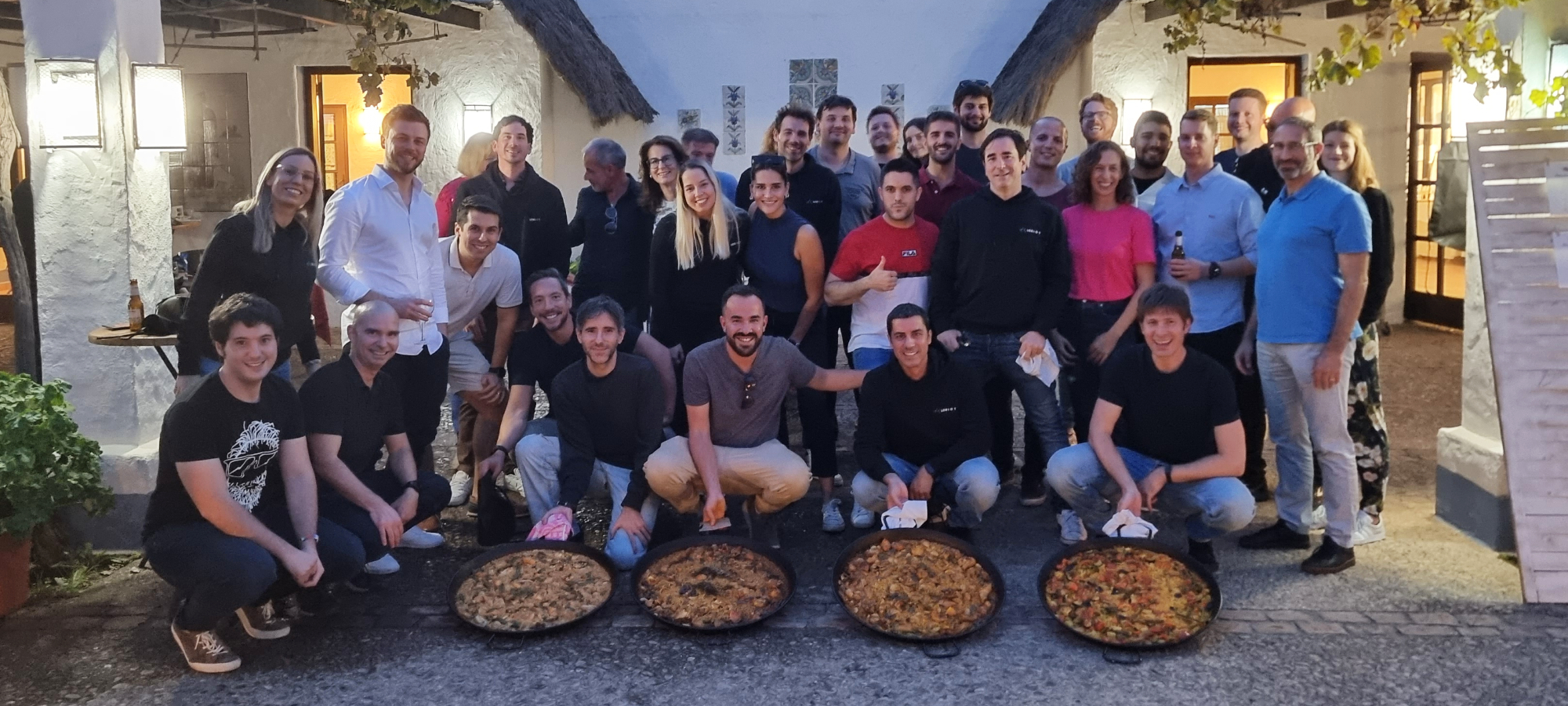 Part 3: The Evening - Celebration
With delicious paella on our plates, the day ended in the best possible way and left room only for pure celebration and great feeling of unity.

Organising this event was tricky and involved many people, but the result was absolutely worth it. The following day, all of us returned to our activities even more driven and aware that we are part of a beautiful family and an ambitious project.

My personal thanks go to the entire team and our guests. Because in the end they are the ones who made this day even more memorable and extraordinary.