What does it take to build a reliable IoT network that is not only functional, but also reliable and scalable?

In June, as part of our matchmaking event, LORIOT Business Connect, for the first time broadcasted live on our YouTube channel, we met 3 IoT industry leaders, talked to them about the concept of Integration of Things and asked this and other questions.

The result was 20 minutes of pleasant conversation during which our guests shared insights, from their different and complementary points of view, on IoT.

In this short article we have tried to summarise the main takeaways but we encourage you, if you have the time, to watch the full video of the panel.



On our channel you can also find the full video of the event (LORIOT Business Connect - Open Edition) designed to connect IoT Solution Providers to their potential clients and facilitate new business opportunities.

Let's dive in
Challenges faced by IoT end-users
Nick Sacke, Head of IoT Solutions at Comms365 helps businesses solve complex internet connectivity issues. He says one common problem for customers building their solutions is that proper network deployment requires good radio planning with overlapping coverage from gateways. The planning should take into consideration topography and geography as well as factor in the attributes of each type of device and gateway.
He also touched on how LoRaWAN gateways, both external and internal, need internet connectivity to reach the network server. Many are SIM based.
He said, "We always recommend fixed line as a primary, and SIM as a backup. In some cases, you can't do a fixed line due to restrictions. But not just any multi-network SIM will work. A static IP is critical from a diagnostics viewpoint if you are going to be using SSH to monitor your devices. So relatively minor issues not being worked out early can mean a lot of lost time and money by going back to the drawing board and revisiting which gateways and devices you are using."

TIP#1: The LoRaWAN radio planning should take into consideration topography and geography as well as factor in the attributes of each type of device and gateway.
click to tweet.


Maria Mitiasova, EMEA Director of Sales and Business Development at Tektelic has been instrumental in helping many companies pick their solutions. Tektelic is a global IoT leader in the development of Carrier Grade LoRaWAN Gateways, Sensors and End-to-End Solutions. She spoke about the problems faced by clients when choosing which components to use for their network.
"You need to build the basis for your network from the PoC stage, not when you go for full deployment. Make sure to choose products designed specifically for carrier grade performance, meaning the product can be deployed and it will perform without you needing to frequently check and maintain the device over the coming years. Tektelic aims for 10-15+ years touchless operation. Typically, the operating cost for the deployment site, the maintenance, support, and repairs are much higher than the hardware capital cost themselves. So, choose products which can be deployed and left untouched to reduce cost and allow your network to easily scale. Also, whenever possible, ensuring such crucial elements like Cavity Filters and Lightning Protection are pre-built into the gateway can decrease site visits and maintenance expenses. "
In regards to how to pick an integrator or partner, she said:
"I think it is important to partner with vendors and integrators that can work with the LoRaWAN product evolution. The IoT landscape is vast and changes quickly. You need vendors who can fully integrate these changes. They need to be agile to meet and use these standards and technologies and introduce more efficient features such as with LORIOT´s new version 7. At the beginning of many deployments, customers fail to consider scaling the network. With some smart cities and utilities providers it may be necessary to explain this over and over again to highlight the seriousness of this. That is why events like the LORIOT Business Connect is so great, it helps to deliver the information that is really needed."

TIP#2: It's necessary to build the basis for your LoRaWAN network from the PoC stage, not when you go for full deployment as it will allow to reduce depoyment and mantenance costs.
click to tweet.


CEO & Co-Founder Sebastian Stute from Smartmakers which is one of the leading providers of IoT tracking and remote monitoring solutions. Sebastian highlighted a common problem being customers trying to implement solutions which do not translate well to their actual use case. To illustrate, he spoke about how multiple asset trackers are available on the market, each one with unique specifications, shapes, sizes, and functionality. That also needs to be taken into consideration when deciding the end device. Ask yourself:
Does the gateway need to be small to fit in a particular location? Or does the tracker even need to fit in a pocket?
If it is in an industrial setting, does it need to be very robust, even ATEX certified? Or would you need something that is very economical and easy to be replaced?
Does the tracker need to be reassigned to different assets hundreds of times per day, or only once every 10 years?

Try to identify these aspects before taking a decision on which products to implement in your solution. Many companies want to launch a PoC as quickly but constant revisits to sites to check hardware and make sure everything is online and functioning properly will not only affect your bottom line, but also take a toll on customer satisfaction and perceived value. It could eventually mean you lose the project.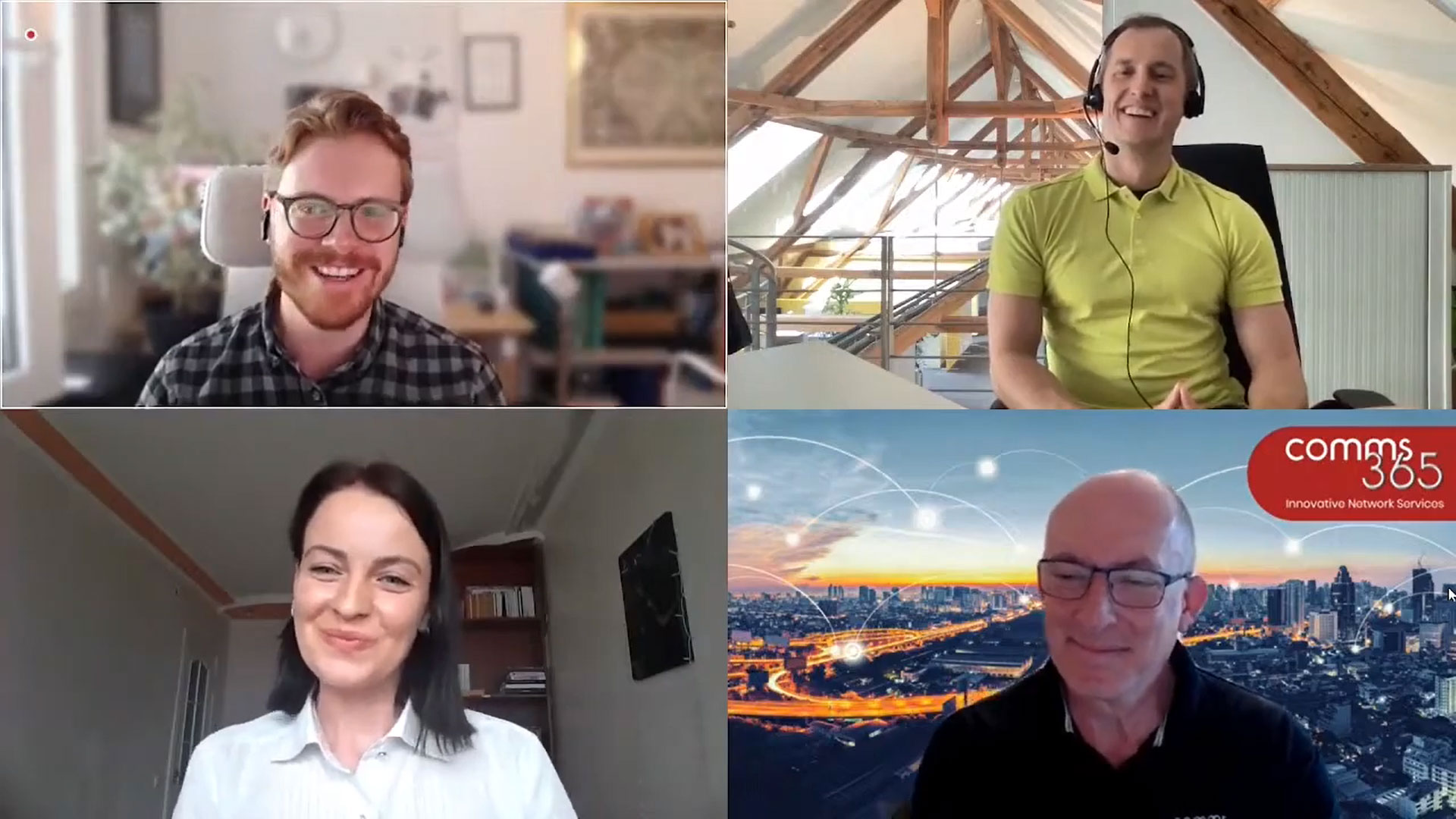 Challenges for IoT market leaders
Nick brought out some of the challenges IoT solutions providers face when he said:
"We have to open the eyes of customers to the fact that there may have to be tuning and tweaking of these solutions as we go along so that they can achieve the SLA´s and performance levels that the customers want. We are delivering data to applications that produce insights and should in turn affect changes in operational policy. However, in both the public and private sector some customers can be hesitant to change. So we may face not just a technical challenge but one of a customer mindset that needs to be addressed."
Part of the complication can be amplified when there is a disconnect between the business and technical sides of the company. When Sebastian is speaking to a potential customer, he doesn't like to bog down the decision makers with technical jargon that they are unfamiliar with. He likes to show the customer the return on investment and the value the IoT can generate. He says, "The best customers never ask about the technology, they are focused on what value the solution can bring to the problems they face". To do that, we have to make it very easy, clear, and understandable.
"We need to work together and educate customers and standardize this information so we will help the IoT use case development and network success stories. We need to make it as easy as possible for the end users and operators", says Nick. He emphasized how a network is comprised of a huge variety of elements such as devices, gateways, network servers, applications and more. This means that no single company can handle every aspect. A collaboration needs to take place between experts in each field.
Sebastian rounded out the talks by saying, "There can be many unexpected challenges when deploying a new LoRaWAN network. But these challenges create new opportunities for growth and development for the entire ecosystem. Without LORIOT, we would not be able to offer our solutions to our customers. We need good network server solutions which are reliable so our customers can access our platform. The requirements for certification and documentation to connect the devices wouldn´t be possible without companies like Tektelic. And companies like Comms365 make it possible to operate a reliable network. That is not something we as an application provider have the resources or expertise to do on our own. So to delegate these complex task to reliable partners is the only way to successfully deploy these networks."

TIP#3:There can be many unexpected challenges when deploying a new LoRaWAN network. Delegating the complex task to reliable partners is the only way to successfully deploy these networks.
click to tweet.


If we had to summarize the event in 3 key points, its would be these:

Building trust and relationships with companies that have an expertise in LoRaWAN networks and the customers that are looking to implement them is fundamental.
Good product design, testing, and integration to make sure all the components work well together is essential.
High quality products and services while keeping up to date with the most recent technology and industry standards is imperative.
What do you think, what challenges have you faced when setting up a IoT network?
Feel free to reach out with your comments -
ingi@loriot.io
.