The LoRa Alliance is an open, non-profit association established in March 2015 and has quickly become one of the leading member associations in the technology sector. Its members, of which LORIOT is a contributor member, know the Internet of Things era is now. The member ecosystem collaborates to share knowledge and experience and drive forward the success of LoRaWAN® as the de facto open global standard for secure, carrier-grade wireless IoT LPWAN connectivity in unlicensed spectrum.
Since March 2018, the Lora Alliance has been successfully led, by CEO and Chairwomen, Donna Moore.

We have reached out to Donna with some questions to learn more about the LoRa Alliance, and its vision moving forward.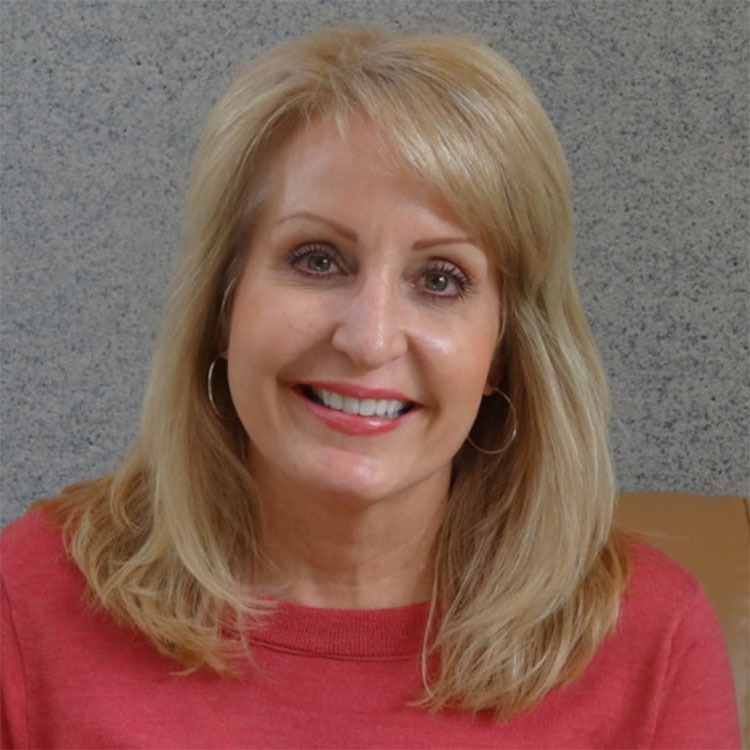 — Question — The latest LoRa Alliance Members Meeting held in New Deli, India, has just concluded, how would you summarize the current health of the LoRaWAN ecosystem?

It was our first ever meeting in India and proved to be very valuable as there is substantial investment from the Government – especially focused on achieving a roll out of 4000 Smart Cities in the coming year. The huge growth opportunities are evident for our members to drive more deployment in India and LoRaWAN is already well placed with our members launching the first LPWA networks and having been first to market with successful deployments.

The technology benefits, low cost and ease to deploy, especially in hard to reach places, demonstrates the advantages LoRaWAN offers as a connectivity solution. We also announced the opening of two new LoRaWAN Authorized Test Houses in India, TUV Rhineland (Bengaluru) and DEKRA(Mumbai), which makes the LoRaWAN certification for device makers faster and more accessible. With an estimate of 5million connected devices in India by 2022 (Department of Telecommunications), certification is critical to ensure the devices will perform as expected.

What is also becoming increasingly vital is high-level lobbying and collaboration with government bodies. To this end, we held a Roundtable session with government representatives in New Delhi and the interest and support was very apparent. We held our "LoRaWAN Live" open event which had a theme focused on "smart technology for a sustainable planet". It was a packed conference with attendees keen to hear about the successful applications and meet members in our market place for networking opportunities. Numerous media outlets attended a press session with an online coverage audience of 33m. I encourage readers to view the presentations which are available on the LoRa Alliance YouTube Channel.

Our ecosystem has also seen continued momentum in growth of new members. This week we issued a Press Release announcing new members joining at leadership levels including, Amazon, Netze BW GmbH, Arduino, Dish Network, Intel, Interlink Electronics, Paige Wireless LLC, Tata Communications, Thingstream AG, Unity Media NRW GmbH. These significant brands can see the market demand for LoRaWAN and are keen to be part of driving the direction of LoRaWAN forwards.
— Q. — How has the LoRa Alliance changed in the last year and a half since you joined?

It's been an exceptionally exciting 18 months and our ecosystem has continued to expand and reach new heights – it really is unprecedented for a standard to achieve so much in such a short time. I am proud of the passion, commitment and innovation our members bring to making LoRaWAN successful and widely recognized as the de facto standard for LPWAN.

Since 2018 the number of LoRaWAN network operators has increased by 60%, we now have over 120+ network operators deploying LoRaWAN in over 140 countries.

A key focus over the past year has been supporting LoRaWAN CertifiedCM devices in the market. This includes expanding our certification program and investing in the development of a LoRaWAN Certification Test Tool [LCTT]. I am confident that this important member benefit will support the number and quality of devices coming to market over the next year ahead.

Our marketing activity has also expanded to include more promotion of our members products and services with the launch of the new LoRaWAN Showcase - a digital catalog which is an invaluable tool for end users to find the partners they need. In addition, we have implemented a plan to focus on the target verticals.

Another key area is our liaisons with other Alliances. Our opinion is there is no one best fit technology for all of the IoT but rather the choice is application dependent. As a sign of maturity of our organization, we have also created internal working groups and task forces which are critical for ensuring that we're future-proofing the standard – examples of this would be the RoadMap Working Group and the Regulatory Task force.
— Q. — What is your vision for the future of LoRaWAN, and the driving factors?

We will continue to ensure innovation through technical advances of the specification with a strategic road map of new developments designed to make installation of LoRaWAN quicker and easier to implement for end users. LoRaWAN , as the de facto standard for LPWAN, already has key differentiators which has led to its success so far and we will maintain our market leading position adapting to the needs of the market as required.

A key driving factor will also be continued growth of our ecosystem and we anticipate more announcements of large-scale device makers, network operators and systems integrators joining.

Interoperability is essential and anyone serious about deploying IoT – particularly at scale – will ensure they choose LoRaWAN certified devices which are then guaranteed to work as intended. Our ecosystem currently offers the broadest selection and largest number of certified devices and our plans over the coming years will see significant increase in this area to meet market demand. Members who certify devices are best placed to secure new business because the LoRaWAN Certifiedcm mark is recognized by the industry as being a mark of confidence that the device will work for 10 years, through concrete and in hard to reach places. The fact that FUOTA (firmware updates over the air) is part of the specification also ensure that devices can stay where needed and can be updated remotely – a critical component which not all technologies can promise.

The LoRa Alliance also plays a role in facilitating connections between our members and end users looking for the best IoT solutions. This ultimately leads to more connected devices – massive IoT and our goal in the future to see billions of connected devices. The data provided by the devices will improve all aspects of the world we live in – helping to create a sustainability future for the planet and improve the standard of living. Knowing that our technology is already making a huge difference to the planet such as helping to conserve vital resources, tracking assets and monitoring animals and resources makes me personally feel proud to be at the forefront of such technological advances.
— Q. — How has the technology landscape changed in the last year? is the leadership of LoRaWAN technology as a de facto standard for LPWANs questioned?

LoRaWAN is called out as the de facto standard by media, analysts and investors. Its leading position is not questioned.

The LoRa Alliance is always taking active measures to ensure LoRaWAN's success over the long term. It is increasingly important to build liaisons with other Alliances and Standards bodies – such as the Wireless Broadband Alliance where we have a joint working group looking at deployment synergies with LoRaWAN and Wi-Fi ( download the whitepaper) and with the DLMS to broaden integration of LoRaWAN applications with smart metering and many more use cases.
— Q. — What are the growth forecasts according to your research?

LoRaWAN emerged half a decade ahead of the 5G ecosystem and currently has the greatest variety and quantity of sensors and end to end solutions available today, with deployments in more than 140 countries worldwide. Moreover, analyst forecasts are positioning LoRaWAN and cellular IoT as taking more than 80 percent of the LPWAN market in the next 5 years.

Lee Ratcliff, Principal analyst at iHS Markit, who presented at our Annual Meeting in Berlin, June 2019 stated: "As of this year, LoRaWAN is by far the leader in LPWAN."

Forecasts show the APAC region is set to be a key market with 2 out of 3 of all global LPWAN connections in the future. By 2023, iHS Markit predict that 86% of all LPWAN end devices will be down to LoRaWAN and NB-IoT.
ABI cited in a recent whitepaper LoRaWAN has already proved its massive adoption in the following verticals:
Utilities connecting smart meters for gas and water utilities.
Smart buildings for environmental monitoring and occupancy knowledge.
Logistics / Asset tracking for visibility and traceability of assets across a larger portion of the supply chain that extends from indoor environments to yard environments, and even across metropolitan areas and regions using a single technology.
Industrial and smart manufacturing for improving visibility on production flow, monitor machine health to reduce downtime, view asset utilization, and study overall operational efficiency.
Smart agriculture for monitoring soil moisture or livestock condition to improve crop yield or dairy yield; and the creation of affordable WAN networks to collect sensor data in place of cellular networks that may not be available
"LoRaWAN has a clear advantage with a mature ecosystem of vendors, certified IoT devices, and end-to-end solutions that are implemented today"
— Q. — We can see that LoRaWAN is a widely deployed, mature technology but also continually evolving, are there any significant announcements on the roadmap?

The Board of Directors have developed a 3-year strategy plan for the LoRa Alliance and LoRaWAN and this will be shared with Members at our next meeting in January and then publicly announced at our major LoRaWAN event in Paris, June 2020 which is open for all to attend.
— Q. —. Finally, what is the main challenge that the LoRa Alliance will face in the coming years to maintain its leading role in the Internet of Things?

LoRaWAN is extremely well positioned – it is deploying now at scale. LoRaWAN is not facing technical challenges and is backed by a stronger business model than other LPWAN technologies. There is also incredible support from the investment community for LoRaWAN. Venture Capital companies are investing in startups that are developing LoRaWAN products and services. That is a real testament to the standard.

The expertise within our Technical Committee ensures that the standard will continue to evolve to address future market requirements.

The 10+ year lifespan of LoRaWAN devices – supported by FUOTA - also ensures that the technology doesn't require replacement and, moreover, one of the advantages it offers is the ease of installation onto existing IT infrastructure.

Our Marketing efforts also ensure we have continued strong visibility and awareness for LoRaWAN and to promote what are members do via campaign activities which include exhibiting at vertical and IoT events, webinars, PR and media partnerships, analyst relationships and much more.

There Alliance has a long-term strategy to make sure our standard evolves effectively over time to meet users' requirements.